Got a little voice inside your head that's begging for chocolate right now? Plot twist: It may not actually be the enemy. Kicking the craving may be an opportunity to sneak tons of nutrients like magnesium, iron and calcium into your diet and even deliver 40x the antioxidants of blueberries. The secret? It's all in one of our favorite superfoods: cacao. Here are some of our favorite ways to get all the benefits of cacao and kick chocolate cravings to the curb:

Dark Chocolate Bars. Just look for 70% or higher cacao content; that's how you'll get the most minimally-processed chocolate in its purest form. We recommend also looking out for other additives in chocolate bars like corn syrup or hydrogenated oil. And because milk actually has been shown to inhibit the absorption of cacao's antioxidants and calcium, we recommend dairy-free products -- careful with this one: milk chocolate isn't the only kind that contains milk. Here are some of our favorite chocolate bars that meet the criteria: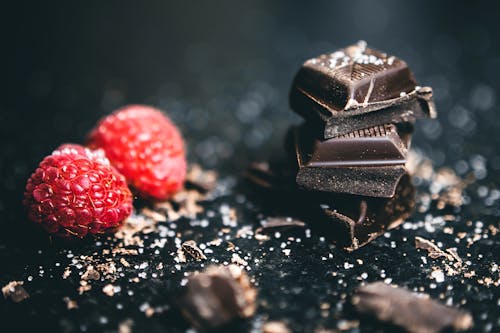 Smoothies. A deliciously creamy chocolate smoothie that's essentially a milkshake in a bowl? Count us in! This bowl is perfect to replace a late night sweet craving, but also makes for a great way to kick off your day with tons of nutrients and a happiness-booster.
Brownies. Check out this killer recipe for raw brownies that will satisfy your sweet tooth and incorporate healthy fats and allllll the antioxidants.
Source: begoodorganics.com
Hot Chocolate. It's as easy as 1 Tbsp. raw cacao powder and 1 cup of your favorite plant milk. Heat it up to chocolatey perfection and add natural sweetener to taste (we suggest an unrefined option like coconut sugar, honey or pure maple syrup).
Granola. We've got a perfect swap for you. Trade out sugary krispies for our very own Coco Cacao gr8nola, a family favorite made with only the best ingredients, including whole grain oats, organic coconut sugar, organic virgin coconut oil, and of course, cacao powder.
Inspired to conjure up your own cacao creation? Share it with us!